Funny Keynote Speaker
and Conference Host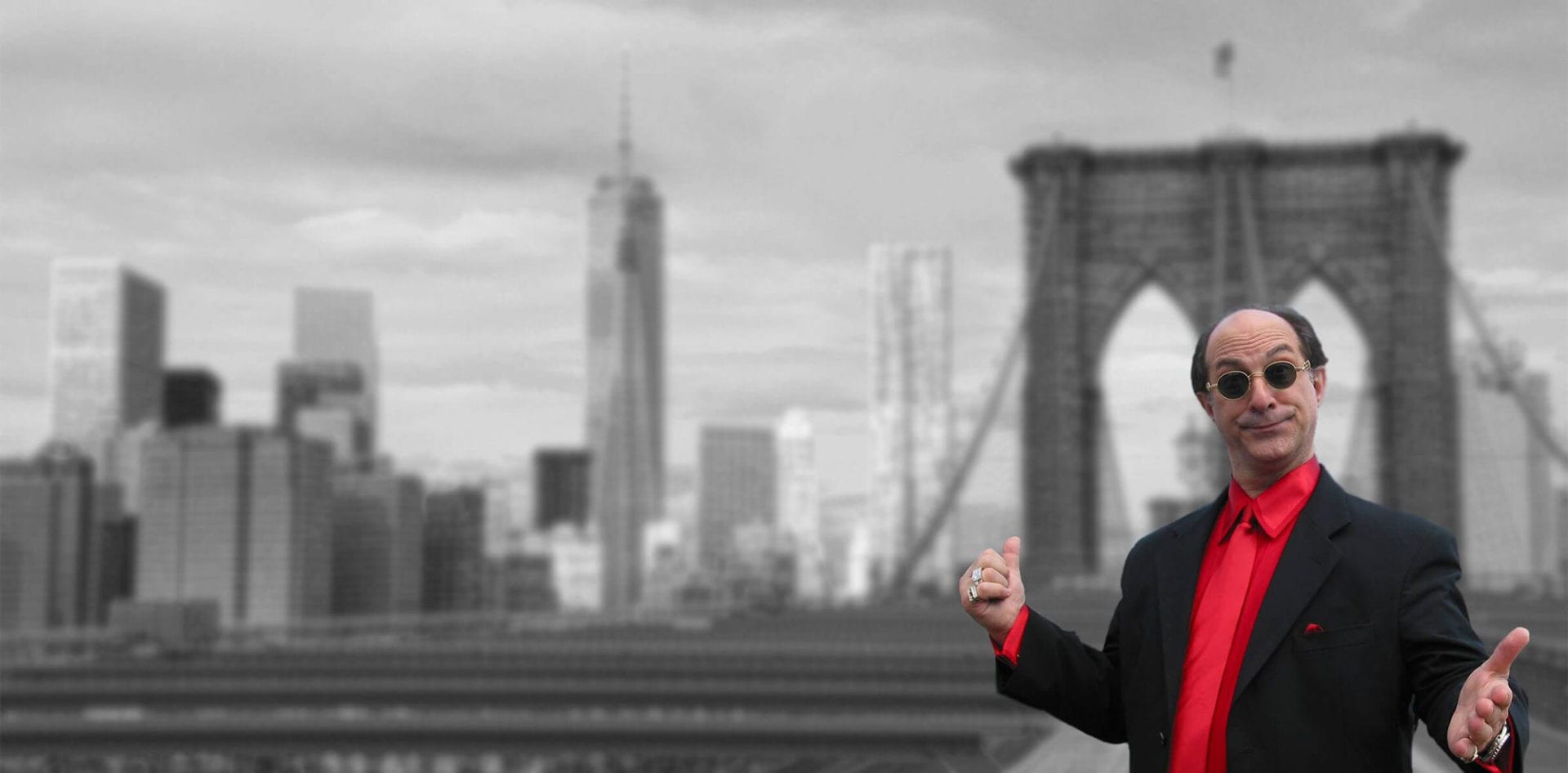 Funny Keynote Speaker
and Conference Host
Funny Keynote Speaker • Conference Emcee
Keynotes
Funny Speaker Vinny Verelli's highly customized keynotes will energize your attendees with his no-nonsense, take-no-prisoners, street-mart approach to Negativity Management.
Conference Host | Emcee
Vinny is your strategic emcee and event host. With over 20 years experience in the event business Vinny is more than a speaker, he's a conference specialist.
Even housekeeping notes can be fun.
Virtual Vinny
Save money and worry about travel delays or Vinny getting kicked off a flight when you bring Vinny to your event digitally.
Vinny Verelli is actually Jonathan Schwartz, a character actor with over 40 years of professional performing experience. Jon worked with Tennessee Williams and performed at Carnegie Hall. He's toured prisons (as an actor), sailed the high seas as a Cruise Director and appeared on an episode of "World's Wildest Police Videos".
As a 25 year veteran of the events industry, Jon is the perfect person to have on your team when you're planning a meeting. Jon won't have you jumping through hoops, that's his job.
Funny Keynote Speaker as Conference Emcee
Incorporating an emcee/host into your conference is a great way to keep the meeting on track. An emcee will introduce keynote speakers and then make fun comments on the content which serves to reinforce key points you want your audience to take away.
Bona Fides
Vinny is an amazing emcee. For 3 days he guided our speakers' convention with imagination, grace and firmness. He captured our hearts and attention from his opening monologue to his closing remarks. Vinny does his homework, understands conventions and most importantly, he's really funny.
Halina St. James
CAPS (Canadian Association of Professional Speakers) Convention Co-Chair
Vinny has a truly unique approach to keeping attendees engaged through humor and the 'Bada Bing' philosophy, … his real world culinary and foodservice experience added another layer and gave Vinny credibility with our membership.
Sam Bhandarkar
Director of Events, American Culinary Federation
Jon's performance at our annual conference as Vinny Verelli was second to none. He was an event planners dream to work with as he was very accommodating when the schedule shifted or he had to do some quick thinking on his feet. I would recommend Jon as a speaker to anyone looking for a professional and entertaining MC.
Kristi Conti
Event Coordinator, SHNIER, Gesco